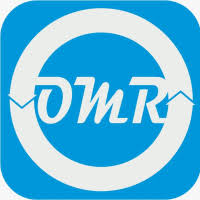 Industry Market Research Report and Consulting
Global Smart Syringes Market, Size, Share, Market Intelligence, Company Profiles, Market Trends, Strategy, Research Report, Analysis, Forecast 2018-2023
Increasing prevalence of blood-borne transmissions and innovations in intradermal injections are driving the growth of smart syringe market"
— OMR Analyst
INDORE, INDIA, March 13, 2018 /EINPresswire.com/ — Orion Market Research (OMR), recently published a market research report on the global smart syringe market. According to OMR analysis, the global smart syringe market is expected to grow at a CAGR of 10.3% during the forecast period (2018-2023). The global smart syringe market report includes market overview, key findings, analyst insights and strategic recommendations. The market is segmented on the basis of products, application, end-user and region. The report provides detailed analysis of market determinants, key company analysis, market insights, company profiles, market segmentation, geographical analysis, pipeline analysis and predictive analysis of the market.
The full report of global smart syringe market is available at https://www.omrglobal.com/industry-reports/smart-syringes-market/
Global smart syringe market is triggered by increasing number of diseases and infections transmitted due to improper and unsafe injection practices. Rising cases of chronic diseases and increasing geriatric population are also major factors that are responsible for the growth of smart syringe market. Some of the key players in the market include Medtronic, Merck & Company Inc., Parker Hannifin, Retractable Technologies, Inc.
Moreover, use of one syringe to inject a number of people is spreading a number of deadly infectious diseases across the globe. In the aim for awareness, WHO has launched a policy on injection safety to block the use of unsafe injections. New WHO injection safety guidelines and policy provides detailed recommendations highlighting the value of safety features for syringes, including devices that protect health workers against accidental needle injury and consequent exposure to infection.
Geographically, the market is divided into North America, Europe, Asia Pacific, and rest of the world. Currently, North America leads the smart syringe market due to high level of awareness about smart syringes and availability of sophisticated healthcare infrastructure in this region. However, APAC and the Middle East are expected to show remarkable growth during the forecast period. This growth is attributed to increasing healthcare expenditure and government initiatives to curb unsafe injection practices. Asia Pacific ranks among the fastest growing markets due to the involvement of WHO and introduction of stringent policies to shift towards smart syringes by 2020.
Companies Profiled in the report
• Alshifa Medical Syringe Manufacturing Company
• Axel Bio Corp.
• B. Braun Melsungen
• Baxter International Inc.
• Becton Dickinson Inc.
• Cardiomed Supplies Inc.
• Carelife USA
• Changzhou Hekang Medical Instruments Co., Ltd.
• Clik-Lok Australia Pty. Ltd.
• DMC Medical Limited
• Hamilton Company
• Lifelong Meditech Pvt. Ltd.
• Medline Industries, Inc.
• Medtronic Plc
• Merck & Company Inc.
• Métier Medical Limited
• Newlystar-Medtech
• Numedico Technologies Pty Ltd
• Parker Hannifin
• PSB Technologies Pte Ltd.
• PT Oneject Indonesia
• Q Stat Pty Ltd
• Retractable Technologies, Inc.
• Revolutions Medical Corp.
• Shiva Medicare Ltd
• Smiths Group Plc
• Star Syringe
• Symbient Product Development Inc.
• Terumo Medical Corp.
• Yangzhou Goldenwell Medical Devices Factory
For related reports please visit: https://www.omrglobal.com/reports-category/medical-devices/
About Orion Market Research:
Orion Market Research (OMR) is an Indian research company known for its crisp and concise reports. The company is equipped with an experienced team and young brigade of analysts. The company provides quality syndicated research reports, customized research reports, Company Profiling, consulting and other research-based services. OMR provides global and regional market reports of various domains such as healthcare, energy, IT, chemicals, and automobiles. OMR provides a 360-degree analysis of the market with parametric analysis, key market insights, key findings, statistical forecasts, competitive landscape, extensive segmentation, key trends, strategic recommendations and detailed company profiles.
Anurag Tiwari
Orion Market Research Pvt. Ltd.
+919179828694
email us here

Source: EIN Presswire