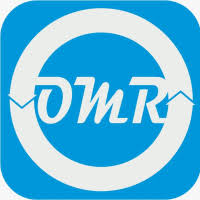 Industry Market Research Report and Consulting
Healthcare BPO market reports, Market Size, Share, Market Intelligence, Company Profiles, Market Trends, Strategy, Analysis, Forecast 2017-2022
Implementation of patient protection and affordable care act (PPACA) is driving the global healthcare business process outsourcing market growth"
— OMR Analyst
INDORE, INDIA, March 13, 2018 /EINPresswire.com/ — Orion Market Research (OMR) recently published a market research report on global healthcare BPO market. According to OMR analysis the global healthcare BPO market is anticipated to grow at a CAGR of 10.3% during 2017-2022. The global healthcare BPO market is segmented on the basis payer services, pharmaceuticals services and provider services. The report provides detailed & insightful chapters which include market overview, key findings, strategic recommendations, market determinants, key company analysis, market insights, company profiling, market segmentation, geographical analysis, analyst insights and predictive analysis of the market.
The full report of global healthcare BPO market is available at https://www.omrglobal.com/industry-reports/healthcare-bpo-market/
The global healthcare BPO market is primarily driven by the implementation of the PPACA. It is the US federal statute launched by President Barak Obama in 2010. These acts were launched with the sole purpose of reducing the cost of healthcare. Under the PPACA, hospitals, research centers, clinics and physicians are enforced to change their practices clinically, financially and technologically to provide better healthcare services at lower prices. This act is also formulated to lower the uninsured rate and to enhance the quality and affordability of health insurance by expanding insurance coverage and minimizing the cost of healthcare. Under these act, subsidies are provided to the households whose incomes come between the 100% and 400% of the federal poverty levels. PPACA increases the pressure on the healthcare organization to reduce the overall cost of the healthcare and to provide better services, which forces healthcare organization to outsource the services.
On the basis of geography, the market is divided into North America, Asia Pacific, Europe and Rest of the world. North America is estimated to account for major share in the market owing to highest healthcare expenditure, increasing pressure to reduce the healthcare cost and implementation of PPACA and ICD-10 Codes. The growing healthcare insurance fraud in this region is further boosting the demand for healthcare outsourcing services such as claim management. In 2015, more than 470 healthcare fraudsters were observed. In 2017, the U.S. Department of Justice obtained more than $2.4 billion in healthcare settlements involving fraud and false claim against the government. Asia Pacific is estimated to be the fastest growing region in the market due to improving healthcare infrastructure, availability of skilled professionals for low cost in the region and presence of major players such as TCS, Infosys and Genpact.
Companies profiled in the report:
• Accenture Plc.
• Accretive Healthcare Solutions
• Allscripts Healthcare Solutions
• Capegemini
• Cognizant Technology Solutions Corp.
• Dynamic Healthcare Solutions
• Eli Global
• Gebbs
• Genpact Limited
• IBM Corp.
• Infosys BPO Ltd.
• WNS(Holding) Limited
• Parexel
• Quintiles Transnational Holdings Inc.
• Sutherland
• TATA Consultancy Services
• Truven Health
• United Health Group
• WIPRO
• Xerox Corp.
For related reports please visit: https://www.omrglobal.com/reports-category/healthcare-it/
About Orion Market Research
Orion Market Research (OMR) is an Indian research company known for its crisp and concise reports. The company is equipped with an experienced team and young brigade of analysts. The company provides quality syndicated research reports, customized research reports, Company Profiling, consulting and other research-based services. OMR provides global and regional market reports of various domains such as healthcare, energy, IT, chemicals, and automobiles. OMR provides a 360-degree analysis of the market with parametric analysis, key market insights, key findings, statistical forecasts, competitive landscape, extensive segmentation, key trends, strategic recommendations and detailed company profiles.
Anurag Tiwari
Orion Market Research Pvt. Ltd.
+919179828694
email us here

Source: EIN Presswire