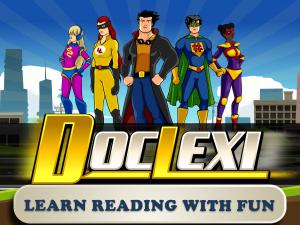 DocLexi: Learn Reading with Fun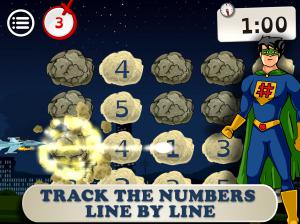 DocLexi – Track the Numbers Line by Line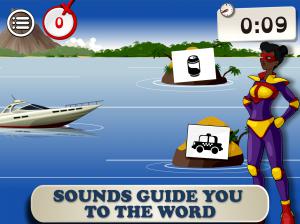 DocLexi – Sounds guide you to the Word
All new comprehensive app to improve children's reading and spelling skills, based on proven therapeutic concepts
It has … been my dream to provide children with a tool that makes it easier and more fun … to overcome their learning difficulties. DocLexi is the result … I am excited to see it come to life."
— Lori Johnston (M.A., CCC-SLP, Licensed Speech Language Pathologist)
MUNICH, BAVARIA, GERMANY, October 12, 2017 /EINPresswire.com/ — DocLexi™ – Learn Reading with Fun!
All new comprehensive app to improve children's reading and spelling skills, based on proven therapeutic concepts
The developer of popular brain training apps such as Einstein™ Brain Trainer and therapeutic programs such as MyBrainTraining Professional™ now launches DocLexi™ for smartphones and tablet PCs
Munich, Germany – Oct. 10th, 2017 – BBG Entertainment, a leading producer and publisher of digital entertainment and therapeutic products, announced today the worldwide release of DocLexi™ for the Apple® iPhone®/iPad® at the Apple® App Store℠. The consumer version will be priced at €9,99 for one month and €99,99 for one year. Android™ and Microsoft™ versions for smartphones and tablet PCs will be added later. The Professional Version, available for use in therapeutic setting, varies in pricing depending on the number of premium user licenses included, e.g. with 10 premium user licenses it will be at €750 (net) per year.
DocLexi™ has been developed with the objective of helping children learn how to read, spell, and write with fun. It focuses on helping struggling readers and those with early signs of dyslexia. DocLexi™ has been built based on proven therapeutic concepts and delivers a comprehensive software to improve children's spelling, reading, and writing skills. It was developed by dyslexia specialists based on their extensive experience and continuously tested with children during development. The games and activities are currently aimed at 5 to 7 year olds (up to grade 2 reading/writing skills). There is a consumer version available for children and their parents, as well as a professional version for specialists, therapists, and teachers. The professional version provides for a seamless integration with a therapist by allowing them to customize the app to meets the child's needs and track progress by logging into the administration tool in their browser.
Lori Johnston (M.A., CCC-SLP, Licensed Speech Language Pathologist), who developed the concept for DocLexi™, says: "My 25+ years of experience in working with children who have reading and writing difficulties has enabled me to help create an app called DocLexi™. It has always been my dream to provide children with a tool that makes it easier and more fun for them to overcome their learning difficulties. DocLexi™ is the result of that dream and I am excited to see it come to life."
The program utilizes a multi-sensory approach by incorporating the following skills: visual scanning and tracking, visual spatial, recall, sequencing, phonological processing, and phonics (encoding and decoding).
The exercises are embedded into the exciting DocLexi™ story. The children help the heroes (to) achieve a happy ending by solving the individual learning tasks.
The DocLexi™ team developed a machine that helped children learn to read, spell, & write. The Outer Space Mixer Monsters stole the machine, broke it apart and hid the pieces all over the world. The DocLexi™ Team is traveling and completing tasks to find the parts to the machine. On all your missions, the children are accompanied by DocLexi™ and his friends. In each game, the children can earn coins to customize their own avatar friend, give him a name, and change his looks and outfits. It's seriously fun!
DocLexi™ will be available in English and German at launch.
DocLexi™ covers a broad array of skills to help children learn reading and writing:
• Sequencing tasks (letters and numbers)
• Identifying letters and numbers
• Syllables (number of syllables in a word)
• Blending – find words (by sounds or picture)
• Building words (unscrambling words using phonics patterns)
• Reading order (tracking left to right, top to bottom)
For more information visit http://www.doclexi.com/
Media Contacts:
BBG Entertainment GmbH
Stephan Berendsen
Cuvilliesstr. 14
81679 Munich/Germany
Tel: +49 89/35498-100
media@bbg-entertainment.com
About BBG Entertainment GmbH
BBG Entertainment is a games developer and publisher headquartered in Munich, Germany. The founder and staff of BBG Entertainment have years of experience in the market for computer and mobile games, especially in the area of casual gaming, and excellent contact with many renowned gaming companies for well over 20 years. The year 2014 with the launch of MyBrainTraining™ Professional, an app- und browser-based cognitive training that enables use in tele-therapeutic settings, marked the change to the company focusing more on the development of therapeutic products. For more information about all BBG Entertainment products please visit www.bbg-entertainment.com.
Apple, iPad, iPhone, iPod, iTunes und iTunes Store are trademarks of Apple Inc., registered in the U.S. and other countries. App Store is a service mark of Apple Inc.
Google, Android, YouTube and Google Play are trademarks of Alphabet Inc., registered in the U.S. and other countries.
Windows is a trademark of Microsoft Inc., registered in the U.S. and other countries.
ALBERT EINSTEIN or EINSTEIN and related rights TM/© of The Hebrew University of Jerusalem, used under license, represented exclusively by Corbis.
MyBrainTraining and DocLexi are trademarks of BBG Entertainment GmbH, registered in the European Union.
Stephan Berendsen
BBG Entertainment GmbH
+49 89/35498-100
email us here

Source: EIN Presswire