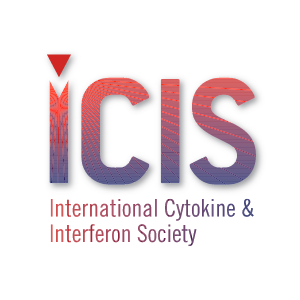 International Cytokine & Interferon Society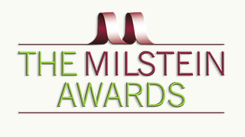 Milstein Award
Recognition by the International Cytokine & Interferon Society for outstanding achievements furthering research on interferon, cytokines and chemokines.
The 2016 Seymour & Vivian Milstein Award went to 3 premier scientists who've translated basic research findings into clinical benefit for thousands of patients, Carl Nathan, John O'Shea, & Jan Vilcek."
— Tadatsugu Taniguchi
ORADELL, NEW JERSEY, UNITED STATES, April 12, 2017 /EINPresswire.com/ — The Seymour and Vivian Milstein Award for Excellence in Interferon and Cytokine Research
This award represents the pinnacle of scientific achievement in interferon and cytokine research. It is bestowed upon a leading biomedical research scientist, who may not be an ICIS member, who has made outstanding contributions to interferon and cytokine research, either in a basic or applied field. Many laureates have made seminal advancements that have enabled the successful treatment of disease or have the potential to lead to significant health benefits.
Award: $10,000. ICIS Crystal. Travel (flights and hotel expenses) reimbursement to attend the Annual Meeting and meeting registration for Cytokines 2017 waived.
Sidney & Joan Pestka Graduate and Post-Graduate Awards in Interferon & Cytokine Research
These awards are targeted to graduate students and post-doctoral fellows who have begun to make an impact in interferon and cytokine research.
Award: The award includes a $3500 cash award, $1500 travel grant (if they attend the annual meeting), a $2500 PBL Assay Science product credit for each awardee and a complimentary one-year ICIS membership. This is an annual award and a recipient may receive an award only once. However, an individual who receives the Graduate Award remains eligible for the Post- Graduate Award.
ICIS-BioLegend William E. Paul Award.
This Award is given to an investigator that has made significant contributions to cytokine and interferon research throughout his/her career.
Award: $2,500. ICIS crystal with the 3D structure of IL-4, the cytokine most associated with Dr. Paul's research.
These prestigious awards are open to all those involved in Interferon & Cytokine Research.
Nominations will be accepted until 1 May 2017 for these prestigious symbols of recognition by our society for outstanding achievements furthering research on interferon, cytokines and chemokines.
Please use the online form, using one form for each candidate for nomination. Candidates may be nominated for more than one award using the same form, but please use a separate form for each candidate.
Joan Oefner
International Cytokine & Interferon Society (ICIS)
1-800-947-1960
email us here

Source: EIN Presswire